Address virtual calibration challenges

Learn how to deploy techniques at an enterprise level
Move legislation compliance checks "left" in the product development cycle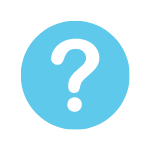 Who should attend?
Powertrain calibration and controls teams at OEMS and suppliers
Software and Hardware in the Loop (SiL, HiL) teams
CAE Managers
R&D Managers
Vehicle Development Platform owners
Abstract
It's common for companies to spend a significant portion of their product development on engine calibration using countless test-bed hours and field trials. This not only comes with a significant cost, but it also prevents companies from releasing new products quickly to remain competitive.
Virtual calibration offers a solution to significantly reduce the number of months spent on this stage of development, greatly lowering the cost associated with calibration and allowing better products to be released faster. However, the mechanics behind this beneficial process are not widely understood. In this webinar, you will learn how to incorporate virtual calibration into your development process.
GT-POWER-xRT is a dedicated engine model solver that maintains the core solution and achieves speeds ~10x times faster, enabling the user to run detailed engine model on HiL systems without spending time simplifying the engine model geometry.
We are honored to have Ms. Padmavathi Ramadandi, Senior Lead Engineer from Mahindra & Mahindra join this event as a presenter. She will share her thoughts on her "Model Based Calibration Experience" and discuss her experience with model based virtual calibration using GT-SUITE.
Topics include:
How virtual calibration saves money and shortens product development

How virtual calibration helps meet compliance regulations

Common calibration challenges that contribute to an increase in production development time

Balancing fidelity, predictiveness, and computation speed

Fundamentals and semi-automated creation of real-time capable models

Demonstration of real time solver GT-POWER-xRT dedicated to running detailed GT-POWER engine models

Case studies and Examples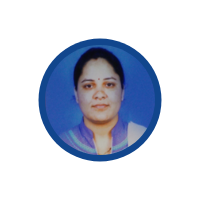 R Padmavathi

| Presenter

Senior Lead Engineer | Mahindra & Mahindra

Padmavathi works at M&M as Principal Engineer. She works in the fields of Engine performance simulation, after treatment systems, and new technology development for FE improvement. Her interests include Numerical analysis, Performance optimization and Engine calibration optimization & Virtual Engine calibration Tools.

Padmavathi has nearly 14 years of work experience at M&M. She previously worked extensively in Engine calibration department for emissions and Performance development. She holds a master's degree in Heat Transfer in Energy Systems from Andhra University.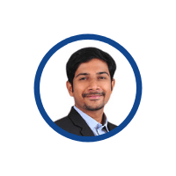 Pavan Chandras | Presenter
Senior Engineer | Gamma Technologies- India office
Provides technical training and support in the areas: Engine Performance, RT capable modeling, Combustion, Boosting and Acoustics.